Giving… Tithes, Offerings, Missions
Easy, Secure Online Donations
All shall give as they are able, according to the blessing of the Lord your God that he has given you.

–Deuteronomy 16:17 (NRSV)
Thank you for supporting the work of The Bridge Church, Alta Loma Your gifts help us to spread the love of Christ in our community and around the world. You can give in several ways:
Mail your check to the Church Mailing Address:
PO Box 9338, Alta Loma, CA 91701
Text to Give: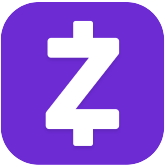 GET THE APP
Use the app store to download the Zelle app on your phone.
ENROLL
Enroll your mobile number and Visa® or Mastercard® debit card so you can start sending and receiving money. Click here to learn more about how to send money in the Zelle app.